The Fuller Moon Arts Festival

SAT. AUGUST 27, 12 - 11PM
KUTZ CAMP, 46 BOWEN ROAD, WARWICK, NY 10990

The Fuller Moon Arts Festival celebrates the convergence of performance, art and nature with a one-day festival featuring live music and dance, interactive art installations, and short plays. This festival takes place on Saturday, August 27
th
from 12 noon to 11pm at 46 Bowen Road, Warwick NY 10990. Visitors of all ages will enjoy art-making stations, a curated Maker Market offering unique items for sale, hometown brews, and food provided by local chefs through the Warwick Umbrella Kitchen.
Tickets are $15 for Adults, $10 for Seniors (65+), and Children (6-18). Under 6 free. Rain date Sunday, Aug. 28.
The Fuller Moon Arts Festival is presented by Wickham Works, Warwick Dance Collective, & the Orange County Arts Council. Inspired by the magical lakefront setting of the former Kutz camp and the backdrop of Fuller Mountain, we invite guests to take in the site's natural beauty, meet local artists and see their work displayed, enjoy site responsive performances by Emotions Physical Theatre, Darrah Carr Dance and others, dance along to Funkrust Brass Band and DJ Rinpoche, and picnic on local food and beverages. The festival will truly be a feast for the senses.
The Festival is sponsored by Legoland New York Resort, the Hudson River Valley National Heritage Area, and funded in part by the 2022 Orange County Community Arts Grant.
If you would like to Volunteer and get 1 ticket to the festival, please sign up here: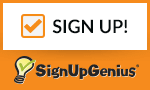 ---
Who we are
Wickham Works is a non-profit art organization and Maker Space based at the Warwick Valley Community Center in Warwick, New York. We are committed to building community through the arts. We aim to bring people of all backgrounds and ages together to connect, learn, collaborate, inspire, and create, while providing opportunities for personal and financial growth and empowerment. The principle of creative reuse is embedded in all our activities, spreading the message of environmental stewardship and renewal by example.
What we do
- Empowering and educating children and adults through art and creative reuse
- Providing a marketplace for artists & artisans
- Reaching under-served audiences with enrichment opportunities
- Exploring creativity as a tool for social good
How you can help
Make a tax-deductible donation with PayPal at WickhamWorks.Org or send a check to Wickham Works, Inc. 3 Forester Ave., Unit 8, Warwick, NY 10990. All donations acknowledged.
Follow
Wickham Works on FB
for the latest news and events.
---
Stay in touch with us to learn more about upcoming events.